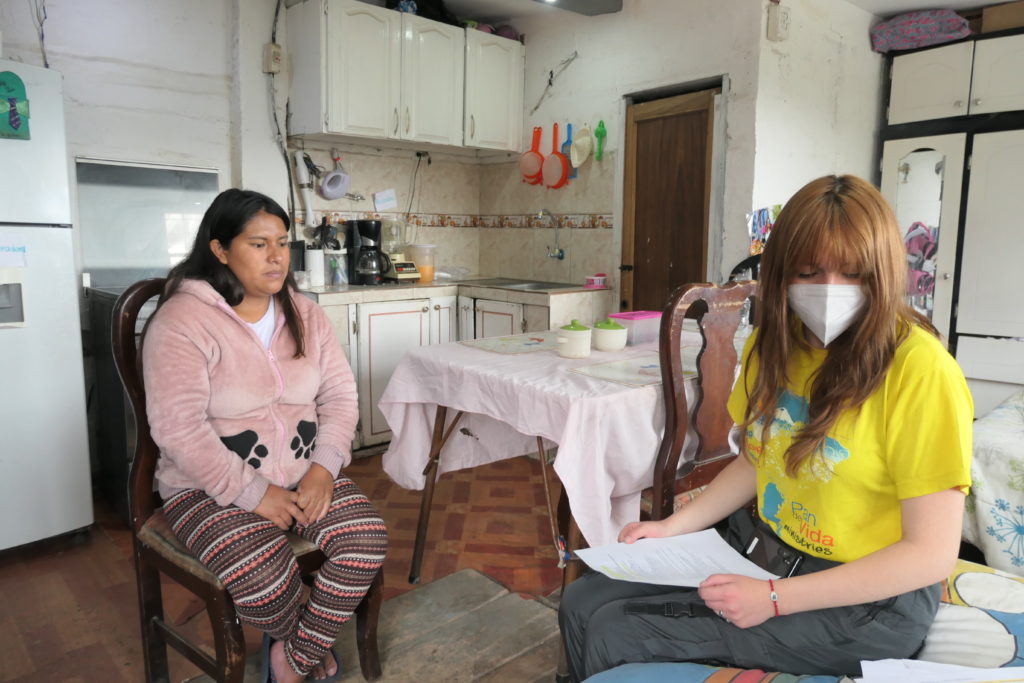 Jessica and her family are living in Ecuador. She sold pijamas and slippers, but since COVID-19 affected the country badly, she had big problems selling her products, because she did not have a wide range of products that the clients wanted. Due to the pandemic situation, it was very difficult for her to finance the material by herself.
For this reason, she went to Pan de Vida for help. Our service gave her the opportunity she needed to start a change in her business. The "Capital Semilla" and Entrepreneurship Program allowed Jessica to increase her product selection. Pan de Vida invested in materials so she could get back to work. In addition, Pan de Vida helped her through Zoom-teaching how to best promote and sell her products so that her fear of talking in front of people was taken away.
Today, Jessica continues to sell pijamas and slippers with the help of Pan de Vida. Through her daughter, who is now in school, she finds the strength and motivation to continue fighting so that she can receive a good education. The family is very united and works together for the good of the family. Jessica's wish is to graduate from high school together with her husband and to be able selling the products in her own shop.
Jessica is a strong woman of faith who trusts that God will bring her through all difficulties. As Pan de Vida we pray God may help this family and many others in Jesus' name, we thank the Samaritan Foundation for their partnership in this project.